In December 2013 I rescued a thoroughbred named Sundare destined for the doggers. 10 days after rescuing her she became acutely unwell.
The diagnosis was abscessing on her left lung. She was treated with IV Gentamicin, IM Penicillin and oral Trimidine for 3 months with very little improvement and ongoing high temperatures and purulent mucous from her nose and a moist cough.
$2000 later my rescue had become very expensive.
Cathy treated her and she made a full recovery. She does get respiratory infections from time to time as her lungs are very compromised. Earlier this year she developed pneumonia in her left lung she was given oral Trimidine as I no longer wanted to stick needles in her neck, the Trimidine wasn't enough so Cathy treated her and once again she is back to her old self.
Cathy is currently treating my 9 yr old Appaloosa mare Ella who developed large abscesses in both her front feet resulting in mechanical laminitis. Poultices weren't working and she laid down for 2 days in pain.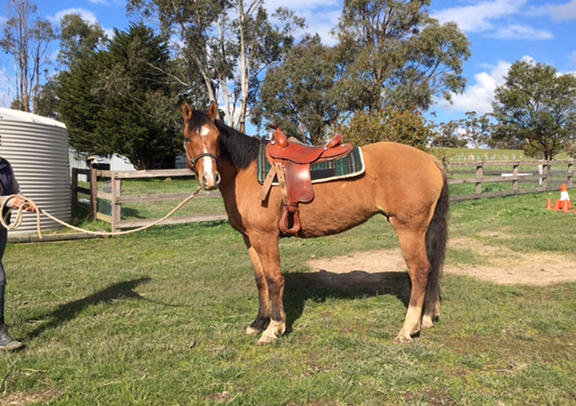 Cathy is now treating her and the improvement is enormous. She still requires a few more treatment plans.
I'm just waiting for my animals to be back to optimal health so I can book myself in with Cathy.
Cheers
Sally K.
To book in your horse for its first Healing Plan click here. For more information about Healing Plans click here.